07.03.2023
MIPIM 2023: Shall we meet there?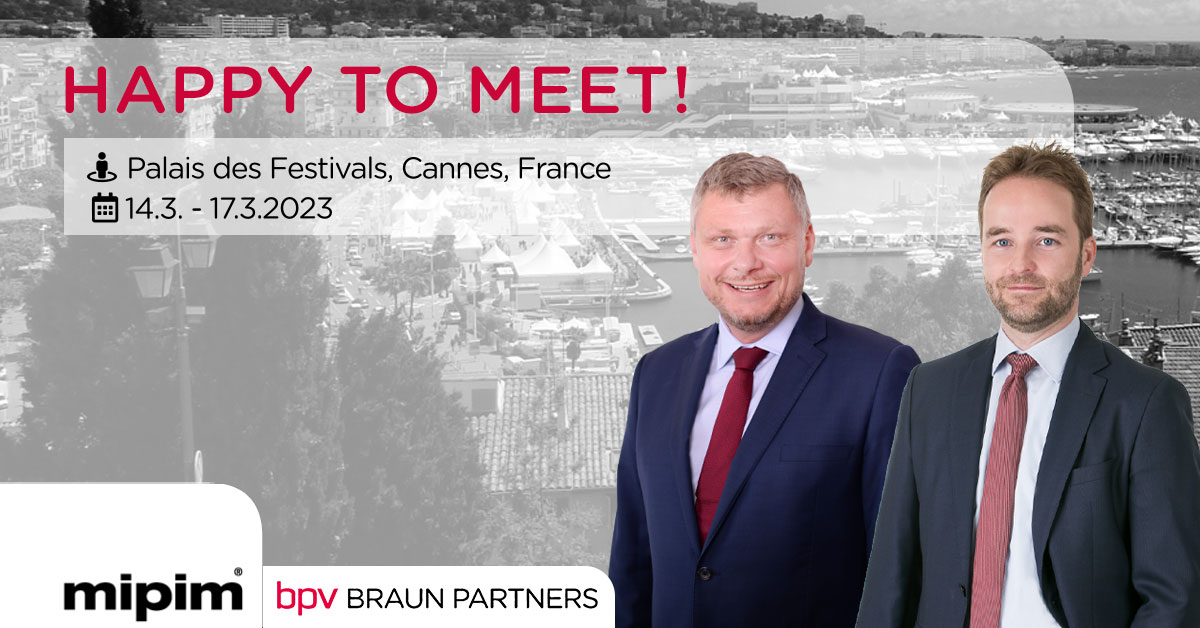 The fair MIPIM is the event of the year in the investment and commercial property sector.
bpv Braun Partners will be participating with two real estate partners Jiří Bárta (Czech Republic) and Igor Augustinič (Slovakia) in the world's most important trade fair for real estate investments in Cannes.
Visit us at the fair from 14 to 17 March 2023. Look forward to seeing you there.