24.11.2022
bpv BRAUN PARTNERS: shareholder vs. director litigation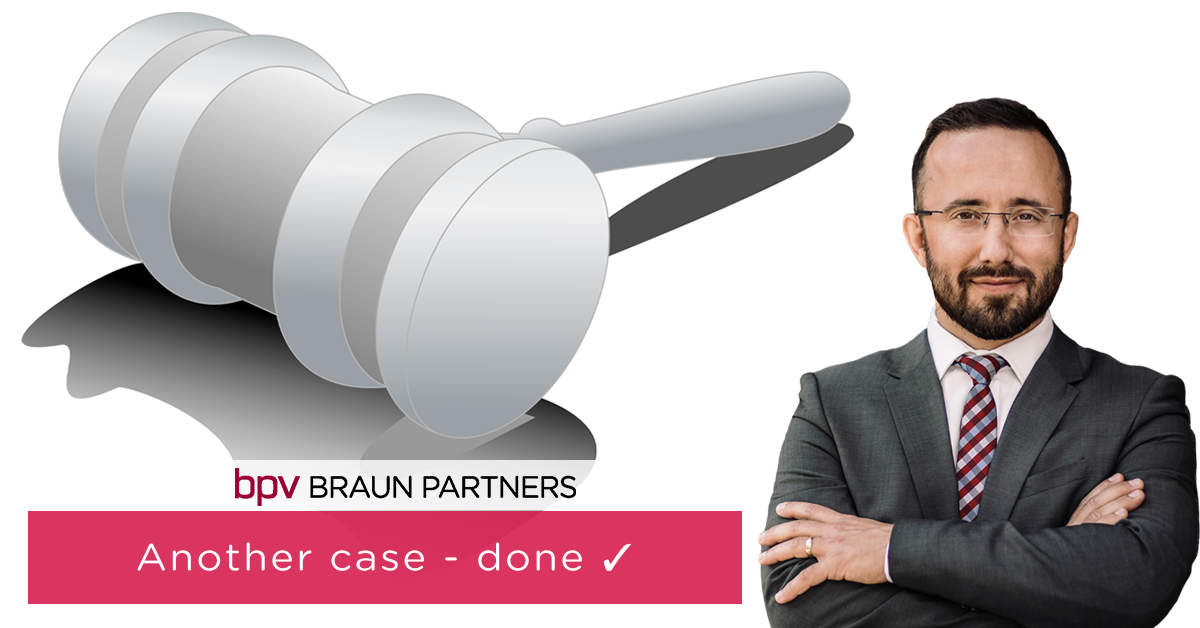 We appreciate Martin Provazník, our Slovak partner, for being a great support in litigation in Slovakia since last year.
Shareholder vs. director litigation: Proud of winning a court case recently where a German investor demanded damages from a German managing director in his Slovak company.
bpv BRAUN PARTNERS represented the defendant, the managing director.