16.05.2022
New transaction closed!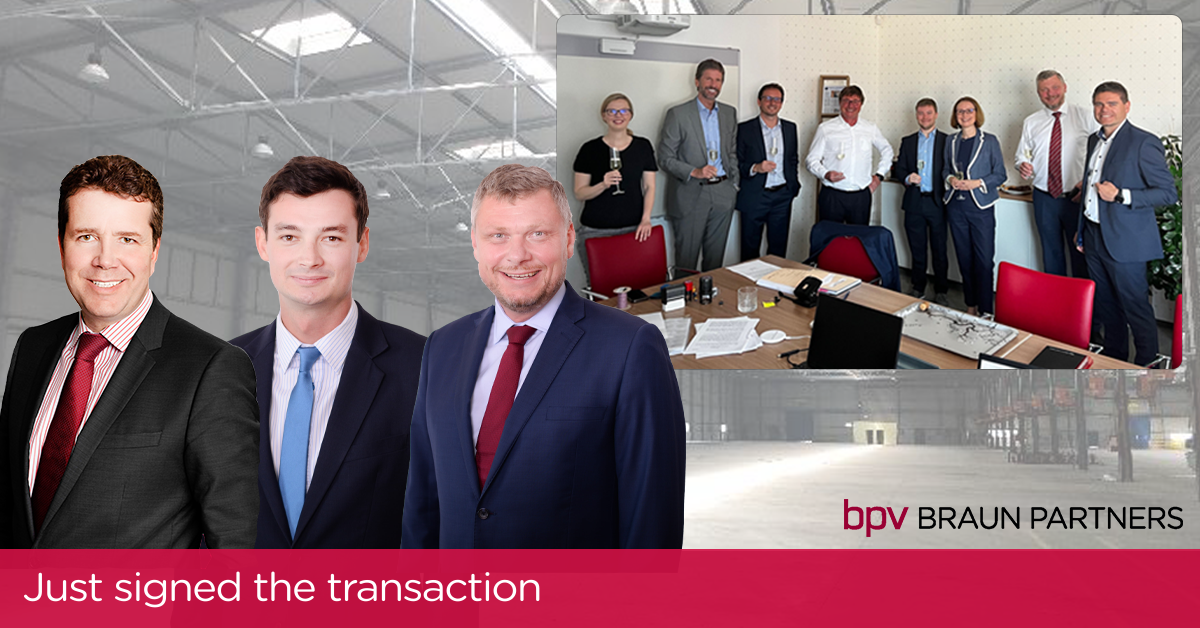 Very excited to have just closed another important acquisition, this time with our client Nemak Group, for the production site Podbořany in the Ústí region (building with about 47.000 m2). Many thanks for fruitful co-operation to all and we cross fingers for a successful expansion in the coming years.
..
Legal advice was provided by the real estate team of bpv BRAUN PARTNERS: partners Arthur Braun, Jiří Bárta and senior associate David Plevka.