17.11.2019
Guide to the World´s Leading Finance Law Firms IFLR 1000 lists bpv LEGAL offices for 2020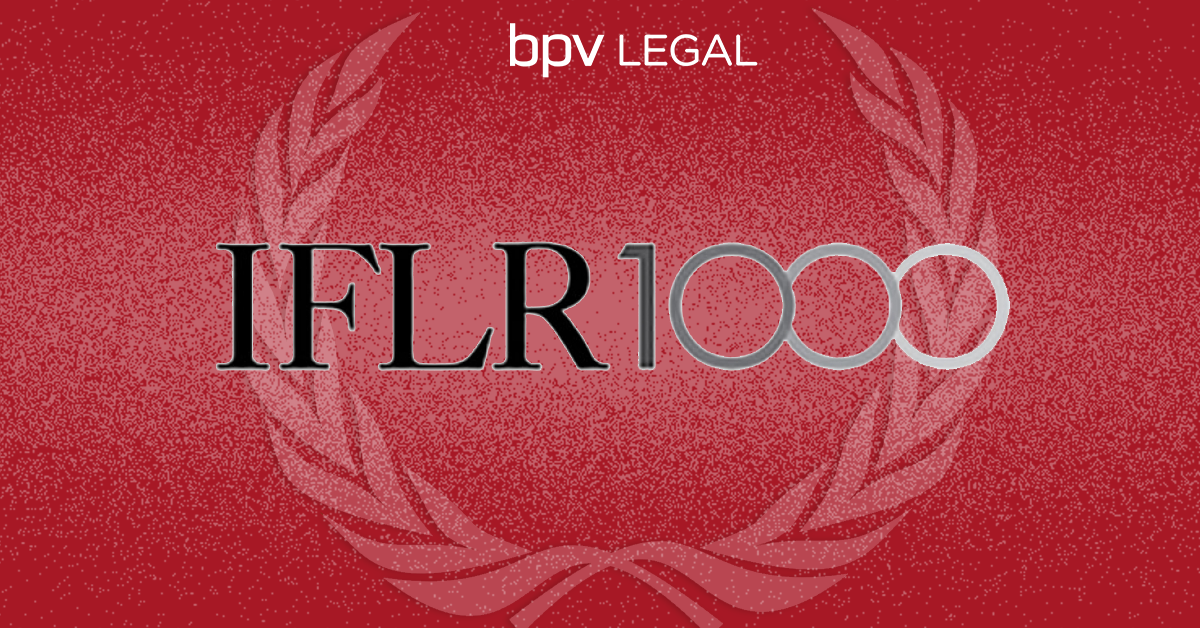 We are delighted that once again the Guide to the World´s Leading Finance Law Firms IFLR1000 lists our offices for 2020 in the areas of banking and finance and M&A.
Two partners from bpv Braun Partners are recognized by the guide: Arthur Braun as notable practitioner, Igor Augustinič as highly regarded lawyer.
Five partners from bpv Huegel are ranked with Stefan Gaug as notable practitioner and Elke Napokoj, Christoph Nauer, Thomas Lettau and Florian Gibitz listed as highly regarded lawyers.