28.01.2020
bpv BRAUN PARTNERS provided legal advice to Carrier Transicold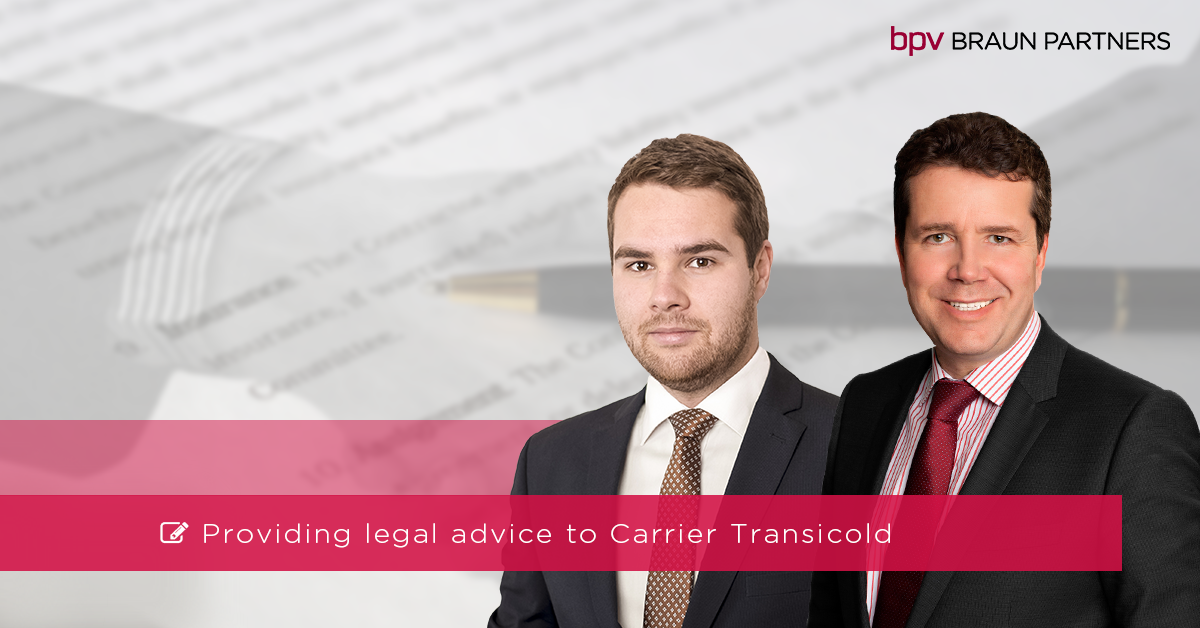 bpv BRAUN PARTNERS supported Carrier Transicold in the sale of its Czech subsidiary which will continue to act as Czech distributor for the internationally leading manufacturer of land transportrefrigeration systems. The purchase price  was not disclosed. bpv prepared the data room and advised
in the transaction.
The team was lead by partner Arthur Braun and associate Pavel Březina.
Carrier Transicold helps improve transport of temperature-controlled goods with a complete line of equipment and services for refrigerated transport and cold chain visibility. For more than 45 years,
Carrier Transicold has been an industry leader, providing customers around the world with advanced, energy-efficient and environmentally sustainable trailer refrigeration systems for light commercial vehicles, trucks and trailers.