06.02.2020
bpv BRAUN PARTNERS assisted Unicapital Energy Group in the acquisition of PSP Technické služby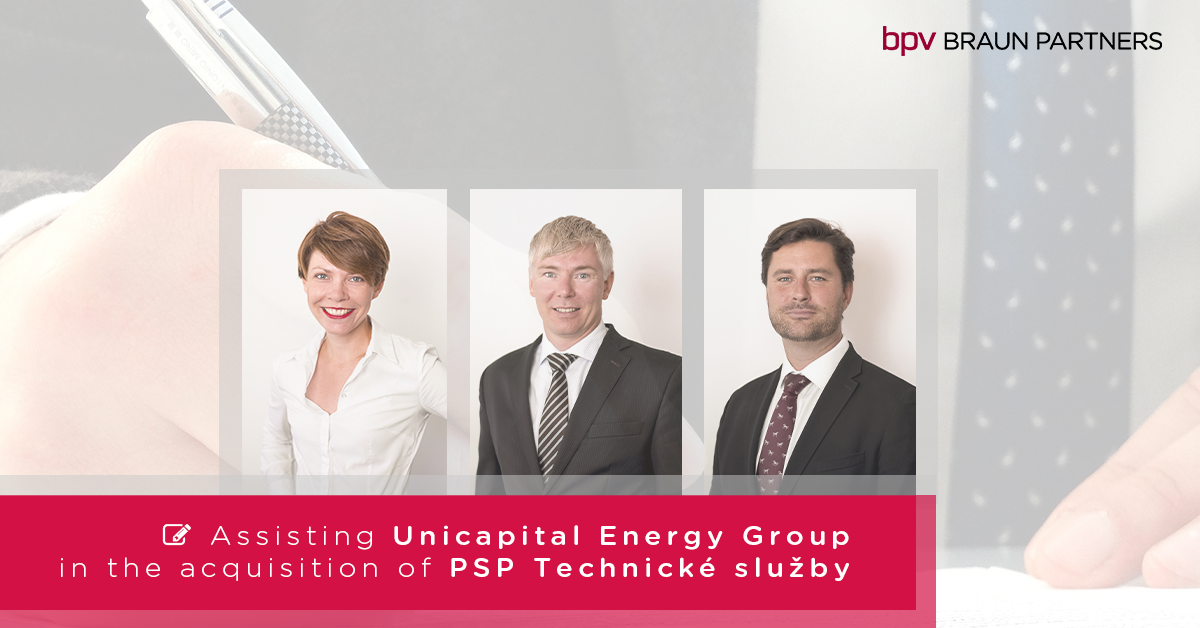 bpv BRAUN PARTNERS provided comprehensive legal advice to its client on the acquisition of PSP Technické služby, a.s., including extensive due diligence, helping to structure the transaction and preparing all the transaction documentation.  The parties decided not to disclose the value of the
transaction.
The team was led by partner David Vosol, supported by managing attorney Pavel Vintr and senior associate Markéta Nešetřilová.
Eversheds Sutherland acted as legal counsel for the seller.
The buyer belongs to the investment group UNICAPITAL a.s., which focuses on strategic acquisitions in real estate and development, energy, agriculture and health care.
The business of PSP technické služby, a.s. includes electricity and natural gas distribution and trade as part of the industrial complex Přerovské strojírny.