10.06.2019
bpv LEGAL assisted MVGM in acquisition of the continental European property management business of JLL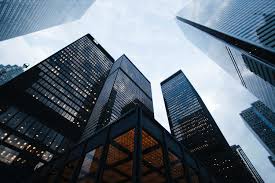 Dutch-based property manager MVGM and international real estate services provider JLL have reached an agreement for MVGM to acquire the continental European property management business of Jones Lang LaSalle, creating a top 5 European player and adding more than 11 million m2 to MVGM's current portfolio of 6.4 million m2 in the Netherlands and Germany.
bpv LEGAL offices were part of a wider team, providing legal advice to MVGM in their home jurisdictions; the advice mainly involved due diligence, reviewing the transaction documentation, assessing the competition aspects of the transactions within CEE region.
The transaction was highly complex due to its international nature – other advisors included not only bpv LEGAL members, but also other advisors such as Heuking Kühn Lüer Wojtek (Germany), Strelia (Belgium and Luxembourg), Wardynski & Partners (Poland) and Cuatrecasas (Spain and Portugal).
The alliance partnership between MVGM and JLL will allow them to develop and service a mutual client base. The deal created a pure-play property manager with a pan-European footprint in eight additional countries with 540 employees in Spain, Portugal, Belgium, Luxembourg, Poland, Czech Republic, Romania, and Slovakia, and expanded teams in the Netherlands and Germany.
The price for the transaction was not yet disclosed.